Why Choose DIMENSIONS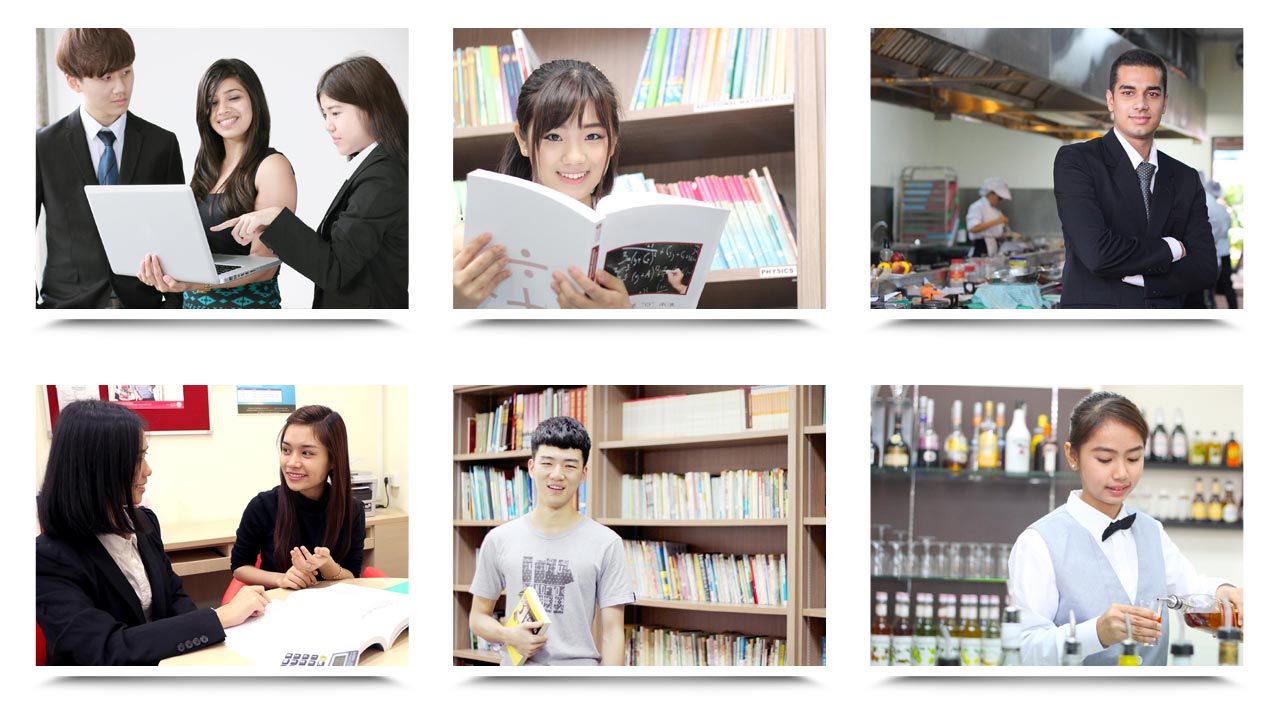 Better Learning Experience
We offer a range of programmes in partnership with accredited international educational institutions. Consequently, we provide the platform for our students to attain the essential qualifications for entry into higher education institutions. Students can be sure of getting qualified and experienced teachers at the college. Campus life will not just be classroom learning. Where possible, we will provide experiential learning as well when we take students out of the usual classroom activities and do external school projects. Project works and group presentation of research works will also add to the overall learning experience of our students.
Academic and Service Support
DIMENSIONS International College offers courses in the basics of the English language to preparatory courses for those who want to participate our mainstream education system by enrolling into a Singapore government school.
Tourism and hospitality courses are offered at entry level through to the higher diploma/advanced diploma levels. Tertiary programmes, from degrees to MBAs, are also available. We provide educational pathways to help students achieve their education dreams. DIMENSIONS' friendly and round-the-clock student-support service will deliver the essential support needed to ensure a pleasant campus life.
All our teachers are dedicated staff, fully qualified and come with relevant experience. We have native English speaking teachers who can deliver the English language courses in its most authentic form. With appropriate teaching methodologies, aided by modern teaching technologies, they are more than ready to meet the needs of our students and bring out the best in them.
Facilities and Environment
We have three fully equipped campuses housing a total of 89 classrooms. We have a large faculty of full-time and part-time lecturers to deliver lessons to students.
Long History
Established in Singapore since 1980, we have many years of experience in offering and delivering different level programmes to both local and international students. Over the decades, DIMENSIONS has grown in tandem with Singapore, becoming more developed as an education provider and more sophisticated in the way we manage our operations. DIMENSIONS was used by SEAB as an examination centre for the GCE "O/A" levels examination in 2011 and 2012.
We have been able to accomplish our education mission through our four distinct educational arms, each catering to specific market segment of learners. They are:
EduTrust Certified by CPE
DIMENSIONS International College is EduTrust certified.
EduTrust is a voluntary certification scheme that helps to distinguish higher quality schools in Singapore's private education industry.
Private education institutions need to be EduTrust certified before they are able to accept international students into their schools.
Administrative and Customer Care
Our Customer Service Staff are dedicated staff, and trained to provide you with all the course assistance you need at every stage of your development here. Matters such as Student's Pass application and visa application will be fully attended to and supported by our staff from the Administrative Department. In case of any emergency, DIMENSIONS also provides hotlines service for students.
Many Awards and Certifications
For a comprehensive view of our awards and achievements, please click here.