About DIMENSIONS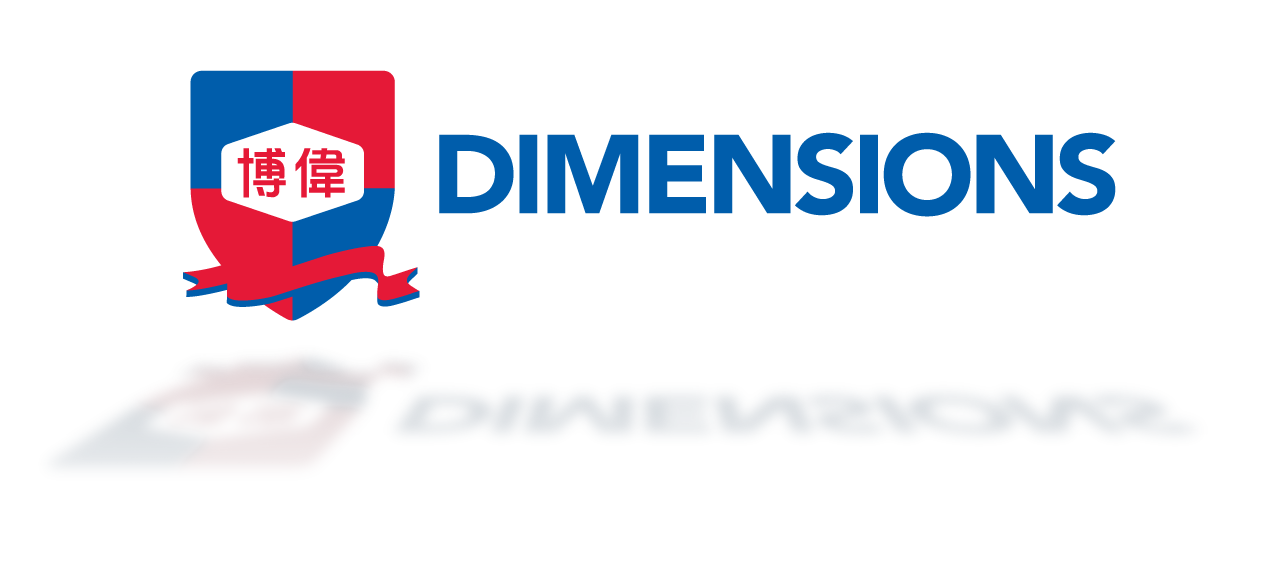 DIMENSIONS International College (DIMENSIONS), formerly known as Dimensions Commercial School was founded in 1980. Today we have three campuses located at:
Altogether we have 89 air-conditioned classrooms, 6 training facilities and other facilities like libraries, academic resource centre, chemistry laboratory, physics laboratory, computer room, canteens, auditoriums, basketball court, tennis court and badminton courts. We have four schools within DIMENSIONS, namely the School of Languages, School of Hospitality, DIMENSIONS High School and the School of Higher Education, offering different types of course to meet the varied needs and requirements of our students.
We have a large pool of Native-Speakers of the English Language in the School of Languages (City Campus), to offer six different levels of English Language training to serve as the foundation for all our other courses.
In the School of Hospitality, we have been offering academic and vocational courses in Hospitality, Food & Beverage and Culinary Arts, from diploma to degree and post-graduate levels. Practical lessons are conducted in our training facilities for bar, restaurant, front-desk, hotel room and kitchen management.
In DIMENSIONS High School, we have been offering Preparatory Course for Singapore Cambridge General Certificate of Education (Ordinary Level)(GCE O-Level) and Singapore-Cambridge General Certificate of Education (Advanced Level)(GCE A-Level) to students.
In addition, we offer Preparatory Course to prepare international students to sit for the AEIS test for admission into Singapore Government Secondary Schools.
In the School of Higher Education , we have been offering Diploma, Advanced Diploma, Bachelor's Degree, Postgraduate Diploma and Master programmes. Similar to a business school, our programmes teaches topics such as accounting, administration, strategy, economics, entrepreneurship, finance, human resource management, information systems, marketing, research methods and more.
Our awards and certification bear testimony to our success in providing quality education to our international students:
4-Year EduTrust Certification by the Committee for Private Education (CPE) in February 2016 (9 February 2016 to 8 February 2020)
Singapore Quality Class Star
Singapore Service Class
The JobsCentral Learning Training & Education Development (T.E.D.) Awards:

Gold Standard Service Provider Award for Private Education Institution in the following disciplines:
We have a large faculty of full-time and part-time lecturers to deliver lessons to students. With an international mix of students, students will experience a diverse cultural mix and get to share their different studying methods to give a multi-approach to learning.
DIMENSIONS has installed an Academic Board and an Examination Board which included external academicians, to ensure the quality and standards of our academic processes. All our lecturers are approved by our Academic Board and registered with CPE and possess the required qualifications with 5 years of experience or higher level of qualifications.
Our overseas offices in Asian countries like China, India, Vietnam, Korea and Myanmar will provide a closer and personal touch to potential international students who wish to study at our college. Our wide range of courses offered will meet the needs and requirements of international students who are seeking to improve their academic qualifications to enhance their employability.