About DIMENSIONS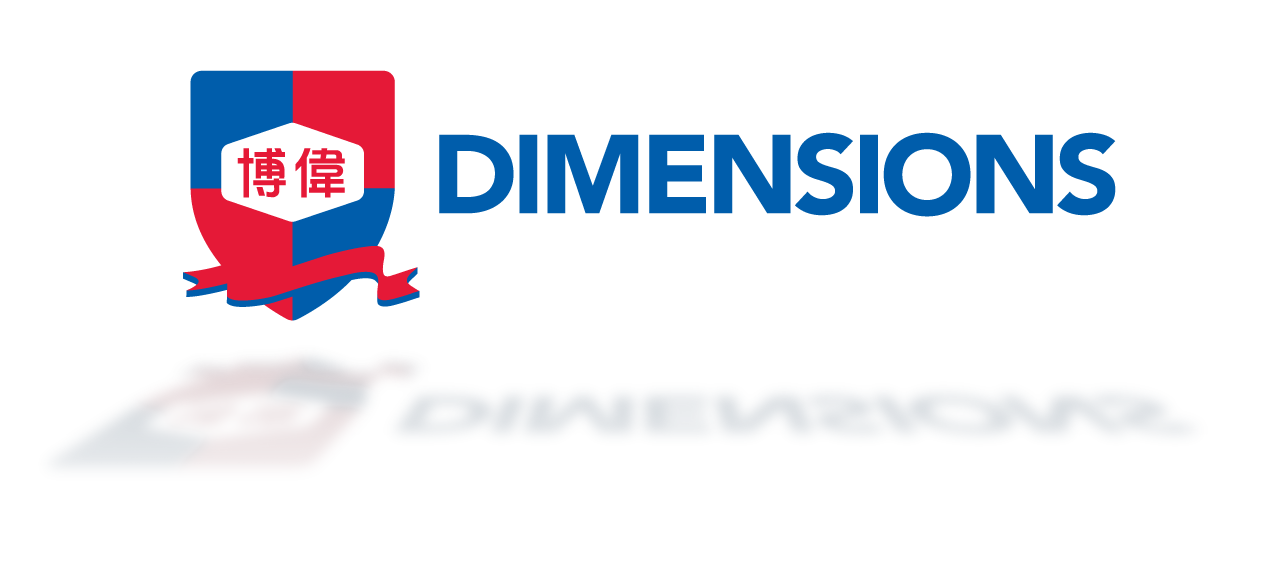 OVERVIEW
DIMENSIONS International College (DIMENSIONS), formerly known as Dimensions Commercial School, was established in 1980 with the foremost aim of providing students with access to well-rounded and high-quality education tailored to meet their unique needs and requirements. Since then, DIMENSIONS has boasted a robust reputation for delivering rigorous and broad-based bespoke educational programmes, spanning different levels of studies, for students across diverse cultural and linguistic backgrounds as well as education profiles.
FIVE (5) ACADEMIC SCHOOLS
At present, we have five (5) academic schools, namely the School of Higher Education, School of Hospitality, School of Languages, DIMENSIONS High School, and Cambridge Primary School (registered with CAIE in May 2017) housed in three (3) full-fledged campuses strategically located in Singapore.
All five (5) schools within DIMENSIONS share the same unique approach to education: To be a premier institution focused on playing a vital role in ensuring that students are academically prepared and trained to handle the rigors of postsecondary education and at the same time, nurturing future-ready graduates by providing them with the academic knowledge and practical skills to succeed, as well as inculcating in them a passion for lifelong learning.
Dynamically driven by the vision to provide an alternative and steady educational pathway from primary to higher education level, DIMENSIONS has expanded to offer a broad spectrum of academic programmes which covers various areas of niche studies comprising Accounting and Finance, Business, Hospitality and Tourism, Food and Beverage, Health and Life Sciences, GCE O and A-Level, Cambridge Primary, English Language, etc. to create a strong foundation for students at an early age in order to give them a leg up for further education and/or employment.
Composed of distinguished external academicians and industry experts, our Academic Board and Examination Board ensure that our quality assurance policies and processes as well as academic standards and rigour are met at every step. Our extensive pool of full-time and adjunct lecturers is approved by our Academic Board and is registered with the Committee for Private Education (CPE). In addition, they possess the required professional qualifications with a wealth of experience.
SCHOOL OF HIGHER EDUCATION
At the School of Higher Education, we offer an array of Foundation to Master's Degree programmes which includes DIMENSIONS' self-developed programmes and some which are in partnership with international educational institutions – Cardiff Metropolitan University, Liverpool John Moores University, Pearson Education Limited, the Scottish Qualifications Authority (SQA) and the Chartered Institute of Credit Management (CICM).
SCHOOL OF HOSPITALITY
The hospitality industry is considered one of the fastest-growing and rapidly burgeoning sectors. At the School of Hospitality, we offer Diploma, Advanced Diploma, Higher National Diploma, Bachelor's Degree, and Postgraduate Diploma programmes which enable students to undergo rigorous hands-on training through the practical classes conducted at the on-campus training facilities such as bar, restaurant and hotel.
SCHOOL OF LANGUAGES
DIMENSIONS' Certificate in Academic English (CAE) programmes offered in the School of Languages are specially designed to prepare international students for enrolment into higher education programmes. The programmes help to build their knowledge and skills of academic English writing and familiarise themselves with the conventions of syntax, grammar, and spelling through their encounters with spoken and written texts.
DIMENSIONS HIGH SCHOOL
At DIMENSIONS High School, we offer the Preparatory Course for Singapore-Cambridge General Certificate of Education (Ordinary Level) (GCE O-Level) and Singapore-Cambridge General Certificate of Education (Advanced Level) (GCE A-Level) as well as the Cambridge International General Certificate of Secondary Education (IGCSE) and Advanced Levels programmes to produce future-ready graduates and to facilitate their academic progression along an upward trajectory. Besides, we offer Preparatory Courses to prepare international students to sit for the Admissions Exercise for International Students (AEIS) test for admission to Singapore Government Secondary Schools.
A REGISTERED CAMBRIDGE PRIMARY SCHOOL
DIMENSIONS is a registered Cambridge Primary School with the Cambridge Assessment International Education (CAIE). The Cambridge Primary Programme (Year 1-6) aims to develop a solid academic foundation for the young learners through the core academic subjects – English, Mathematics, and Science. As part of holistic education, the following subjects, namely Art, Physical Education, Music and Social Studies will also be integrated into the Cambridge Primary curriculum. Students also have to choose one (1) of seven (7) optional language subjects (Chinese, Malay, Hindi, Tamil, Bengali, Tagalog, and French). Upon completion, learners will be well prepared for progression to the Cambridge International General Certificate of Secondary Education (IGCSE) Lower Secondary with Cambridge Lower Secondary Checkpoint programme.
For more information about our campuses and facilities, awards and certificates, as well as overseas representatives, please click on the links below.