About DIMENSIONS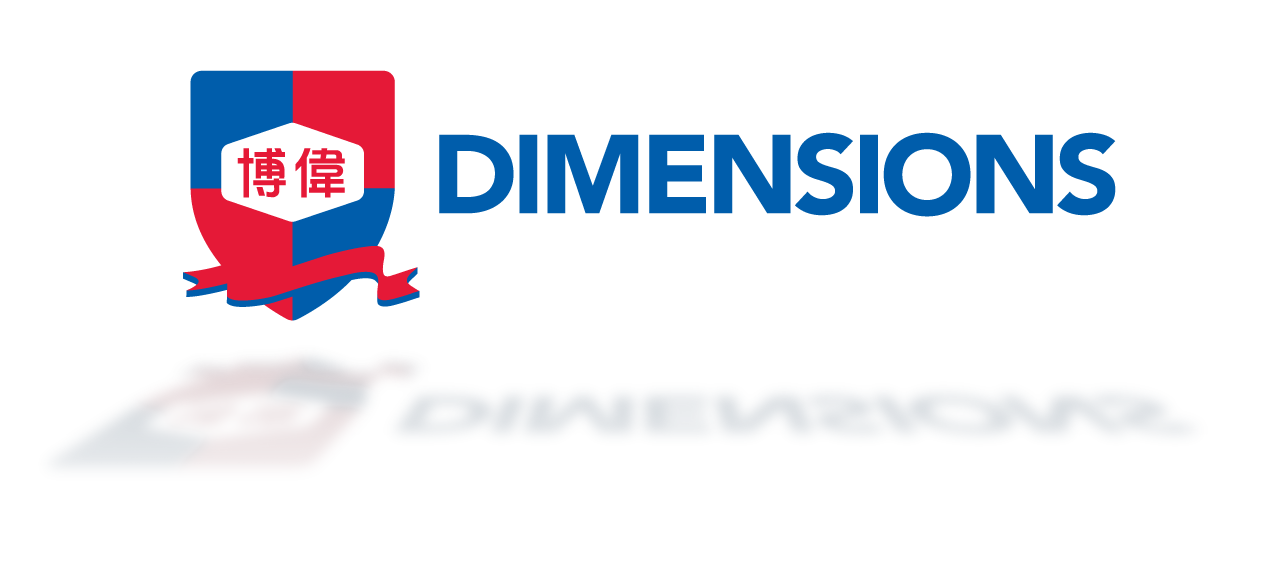 DIMENSIONS was established in 1980. To meet the growing demand for quality education in the region, we expanded and established a Primary and High School,School of Higher Education, School of Languages, School of Hospitality. These schools are housed in our four campuses across the nation:
Totalling 100 classrooms, our campuses are well-equipped for an all-rounded education, with facilities such as basketball courts, badminton courts, auditoriums, lecture halls, multimedia computer rooms, libraries, academic resource centres, science laboratories, music and art rooms, etc. Coupled with our dedicated teachers, DIMENSIONS has become synonymous with quality education in the region.
Primary and High School
Our Primary School offers the Cambridge curriculum and builds a strong foundation for children's education journey, often helping them attain entry into local government-run schools through the Admissions Exercise for International Students (AEIS).
Our High School offers the Cambridge International General Certificate of Secondary Education program, the Cambridge International AS and A Level programs, as well as preparatory courses for the Singapore-Cambridge General Certificate of Education O and A Levels.
Over the years, we have helped hundreds of students gain entry into local polytechnics and universities of their dreams.
School of Higher Education
Our School of Higher Education offers programs ranging from diplomas to degree programs, specialising in fields such as Business Management, Accounting and Finance, and Psychological Studies.
These programs are offered in partnership with reputable UK universities, such as the Cardiff Metropolitan University, University of Derby, Wrexham University and University Strathclyde.
School of Languages
Our School of Languages is driven to help students attain proficiency in English and to lay a foundation for their studies in Singapore, where classes are conducted in English. Our courses range from Level 1 to Level 6.
School of Hospitality
Our School of Hospitality offers courses that range from certification programs to diplomas in hotel management and catering management. For the most effective education, the campus comes equipped with bars, restaurants, front desks, and guest rooms for realistic training scenarios.
Certifications and Awards 
We are proud holders of the following certifications and awards:
4-Year EduTrust Certification issued by the Singapore Council for Private Education (CPE) (valid from 9 February 2020 to 8 February 2024)
Singapore Quality Class Star certification (Singapore Quality Class Star)
The "2020 Brand Influence Overseas School" Award (Sina Education)
Best Hospitality and Tourism Management Private School in Singapore 2018/2017 (JobsCentral Learning TED Awards)
Singapore Gold Medal Private School of Business Management 2018/2017 (JobsCentral Learning TED Awards)
Singapore Gold Medal Western Culinary Management Private School 2018/2017 (JobsCentral Learning TED Awards)
Singapore Gold Medal Accounting Private College 2018 (JobsCentral Learning TED Awards)
Singapore Gold Medal Catering Management Private College 2018 (JobsCentral Learning TED Awards)
We are also proud of our qualified team of teachers who are committed to providing quality education to an international mix of students. An academic committee and examination committee ensure high standards of teaching at DIMENSIONS, where all teachers are approved by the academic committee and registered with the Council for Private Education (CPE).