Main Campus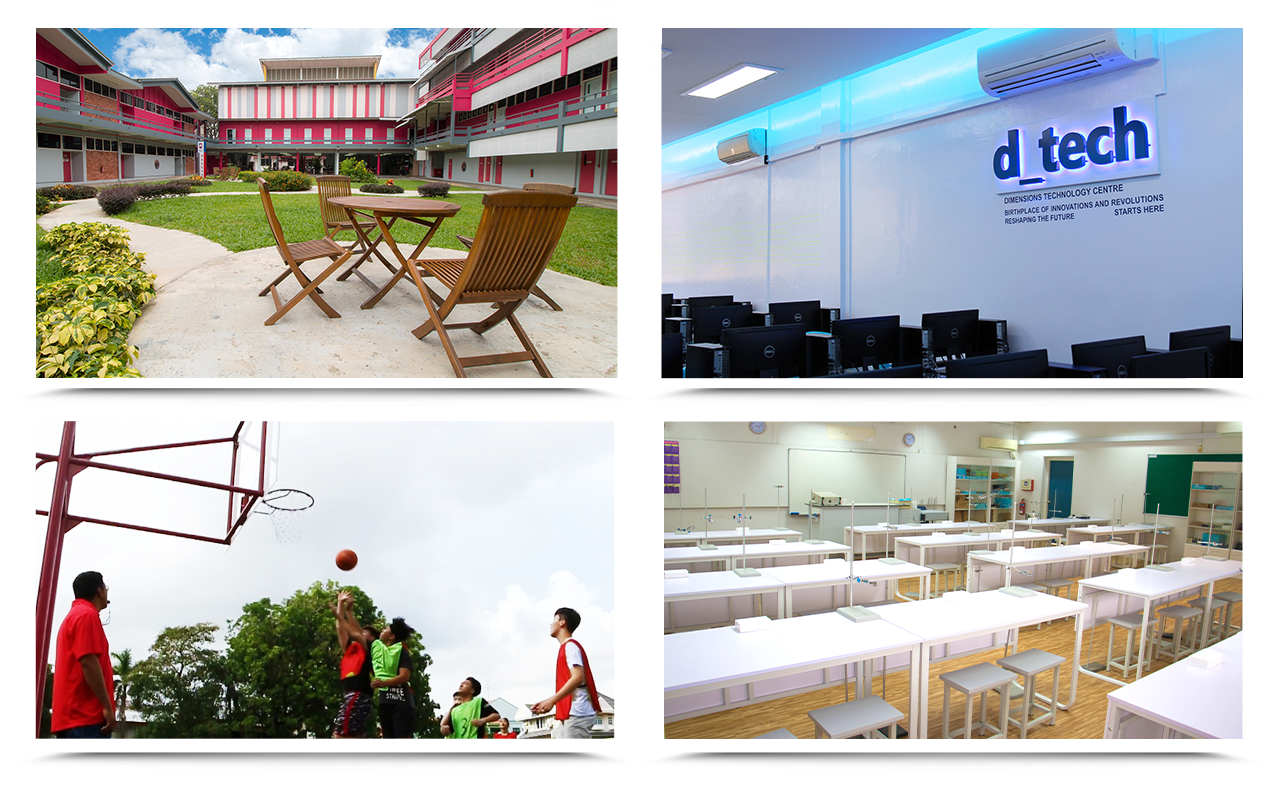 Occupying premises of a former government school, DIMENSIONS' Main Campus, situated approximately five (5) minutes' walk away from the Kovan MRT Station, is fully equipped with a comprehensive range of educational and recreational facilities which affirms our commitment towards promoting engagement and fostering holistic development among students.
To infuse an increased sense of connection with nature and create a tranquil setting for teaching and learning, our schoolyard was converted into an expansive garden terrace, complemented by fine outdoor furniture and wheelchair-accessible walkways. Set against the backdrop of lush greenery and beautiful flowerbeds, our cafeteria offers a wide selection of fairly priced and delectable food choices for our students throughout the school day.
The Main Campus also houses a library, music room, technology centre (D_TECH), and an auditorium along with fully air-conditioned classrooms, physics and chemistry laboratories, and ample parking spaces that can accommodate a large number of vehicles. Artistically-designed and aesthetically-furnished, our art room overlooks a basketball court and an open field for students to engage in soccer games, Frisbee, and ECA activities.
Classrooms & Capacity

Click here for Main Campus – Classrooms & Capacity
For more information about each of our campuses, please click below.