City Campus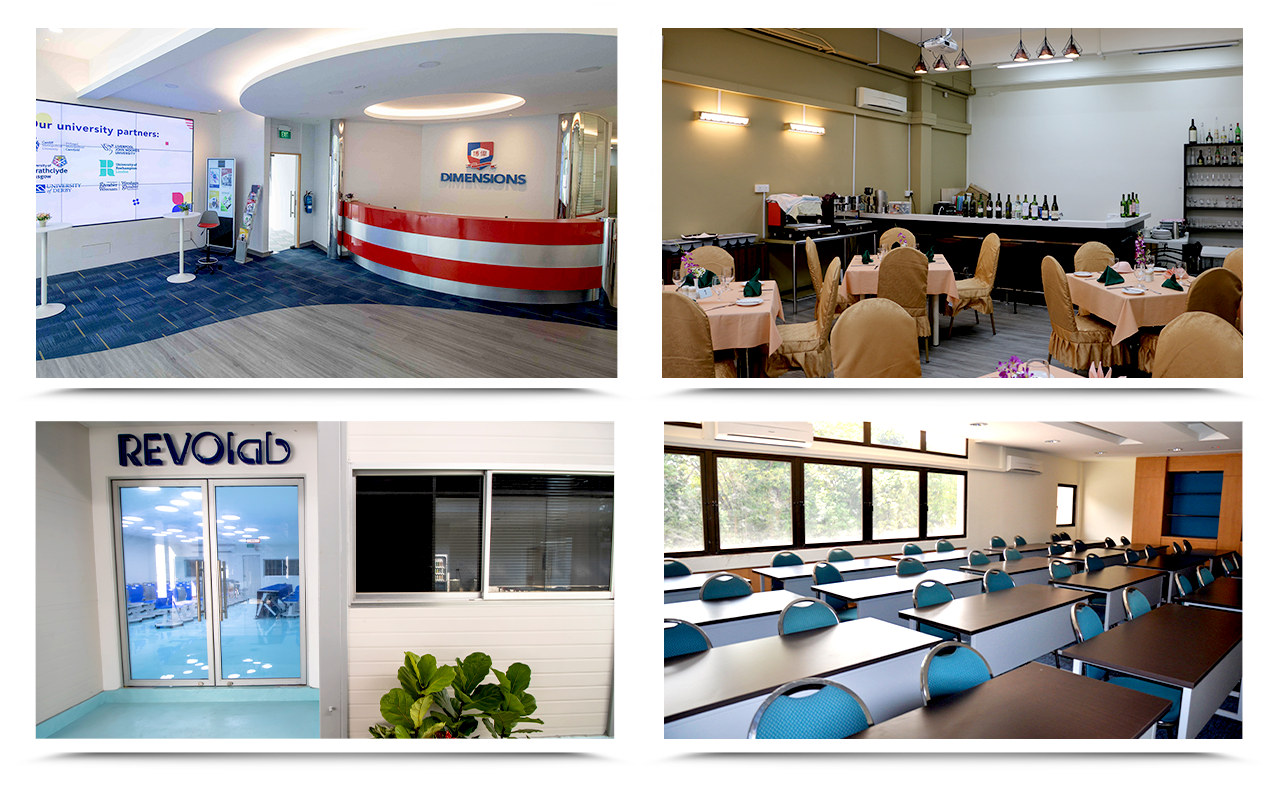 Ideally located in the heart of the city, but tucked away from a buzzing and traffic-choked street, DIMENSIONS' City Campus is a mere 10 minutes' walk away from Singapore's well-known shopping belt and is well connected to many public transport services.
Classic and modern in style inside and out, DIMENSIONS' City Campus features a wide array of recreational and educational facilities which are made accessible to all students. Shared facilities include tennis court, cafeteria, lounge area, computer room, and academic resource centre. Lending contemporary touches to the interior décor, classes will be held in fully air-conditioned classrooms idiosyncratically named after well-known automobile brands, such as Ferrari, Porsche, and Lamborghini.
Breaking away from the traditional chalk and board teaching method, DIMENSIONS' City Campus houses advanced facilities such as bar and restaurant training room, guest room and front office to give students exciting glimpses of the real-world work scenarios and allow them to learn hands-on application skills in order to blend seamlessly into today's constantly evolving workplace environments.
With practical training classes conducted at the on-campus bar and restaurant, students will learn the ropes of the various food and beverage service functions in accordance with the enterprise standards and hygiene requirements.
On the other hand, as students undergo rigorous hands-on training using the on-campus hotel training equipment and facilities, they will obtain an in-depth knowledge of the operational processes of the housekeeping department in hotels and learn how to maintain the aesthetic upkeep of the guest rooms.
Classrooms & Capacity

Click here for City Campus – Classrooms & Capacity
For more information about each of our campuses, please click below.